I am better than GFE!!!
I'm a unique GFE with a kinky twist.
I provide a once in a lifetime relationship as an understanding,
thoughtful, and truly caring Courtesan - Dominatrix package!
I love kissing, laughing, exploring, and make dreams CUM true!!
Welcome to my world.
My reviews are only average compared to what I am like in person.
Does that sound conceited? Maybe, but I have earned the right to say it!
Stop reading if you are looking for a quick GFE romp in the hay with a 20 year old who has nothing but three holes to fill.
What I offer is something to fill YOU, to fill your soul with what it has been longing for, I can be the perfect escort to accompany you to a boring business event, the passionate girlfriend seeing you for the first time in weeks, or the Dominatrix of your darkest dreams, and everything in between!!!
I want to start our time relaxed to allow talking and letting you fade away from the hectic life we all lead.
I want to toy with you just long enough for you to beg me to do more than just look at you.
You will not care what I do to you, you will just be happy to be the center of my world for that time we dedicate to each other.
No phones, no kids, no work, nobody complaining, nothing but pure excitement...
Do you feel adrenaline rushing through your veins already?
Want a bigger rush?
Maybe close your eyes and think about being totaly relaxed but completely bound, either by my sensual but naughty humor or my gag and ties?
I absolutely know you will admire all the aforementioned expierences, no matter what I choose to do with you.
I always carry myself as a sophisticated lady, you will be proud to have me escort you to any business or leisure event, especially knowing I'm plotting your submission to me.
I am a very down to earth, yet overpowering and mysterious woman.
My open-minded, caring, and provacative behavior is not riveled anywhere.
I am a very proud 46 year old, the knowledge and class I exude does not come early in life.
My body is soft and curvy but so very tight.
My makeup, hair, nails, general grooming, and clothing are always done to absolute perfetion.
My physique will leave you longing for the chance to see any piece I may offer you such as my size 8 feet.
They are to be worshipped only by those smart enough to bow down and let me captivate them.
I love to wear boots of the finest leather that can be smelled even once I have left the room.
Breathe in baby and taste the air, yes taste what you should smell, I love to see a man be overpowered just by letting me have my way.
All your senses will be entranced by the devine Mistress BB!
I love to wear the highest of heels to make my feminine curves even more appealing, regarless if I am walking in them or dangling them at dinner, you will long to feel my calves glide your face.
My walk is one of confidence in myself to dominate the strongest of men.
The fun of getting you to go over the edge is never a rush with me.
Just when you may think, I will let you go, I will pull you back for just a little more...
Make sure to thank me for teasing you, a "Thank you Mistress" always amuses me, and me amused, is your awaiting Heaven,
I am originally from NJ. I am a Giants, & Yankees fan and will forgive you if you are not!!!
I have adopted the Lightings as my Florida Hockey team &
Gators for College Football so that I have a great balance of new and old in my life.
I love guns & enjoy spending quality time with anybody who would like to take me to the range!
This photo shoot was one of my favorites in 2012 at a place in Tampa!
If you have any questions that are not sexual in nature, please ask.
If the question is answered on my site already or sexual in nature, I will not respond.
Please allow 72 hours for a response.
QUESTIONS I have been asked
I thought I saw you offer Nuru massages but I am not finding on site.
I did used to offer it but honestly was not thrilled with it so have removed it from my menu of fun.
I read you go to the Woodshed in Orlando on some weekends- can I meet you there?
Yes, you are more than welcome to say hello, but be mindful that I may be on a date and do not have time to chit chat with you.
Please ask if I am alone before starting to talk, as my date may just be in the bathroom if I happen to be alone at that moment.
If I am with somebody, please do not interupt.
I do not wish to be addressed as BrendaBoobies there to keep myself discrete.
While there address me as Goddess or Mistress only.
I have a nun fantasy, are you game for anything?
No I am not. I do have hard limits- not many but a few!!!
Church related, Child related, and degrading acts geared towards me are not going to happen with me.
I do not frown upon those who partake in over my comfort zone fantasy play, I just do not engage in anything I feel would make me uncomfortable.
Can I take a picture or a video of us together?
No you cannot, however I will be happy to do it from my phone after at least two dates and send you
something I am comfortable with that could represent our time together that only the two of us will know for sure it was us on the recording/picture.
If you require more than that please seek entertainment elsewhere.
Are you married?
I am not sure why I am always asked this but in reality does it matter?!
You will see wedding rings in some pictures because I was married then divorced, then married then divorced and now??????
Well let's just say I am a hopeless romantic :)
Are there things you do not like in the bedroom?
No biting, slapping, or general rough shit on me - if you want hardcore throwing the girl up on the wall kind of crazy sex- sorry I'm just not the one!
I'm lazy and easy lol, no-- really slow and sensual is what you will get with me unless YOU are the one bent over and you want me to pound the fucking hell out of you- then I am all in!!!!!!
No fingers in my pussy or ass, save my tender inside for your hard cock!!!
No cum on my face.
No Degrading dirty talk- I'm not your dirty cunt etc - if you have to question if its degrading- probably best to not go there!
How long have you been doing this?
Long enough to know how to make a man feel like a king!
Do you squirt?
NO, nor do I have any desire to do so.
If you like that- great- just do not be offended that I do not do that.
My big O is not messy like a squirter but I am surely just as happy lol
Do you care if I am married?
No, I do not and prefer you not take your ring off when you are with me.
Why risk loosing it!?
I do not care why you hobby so do not feel any need to make up "excuses" to justify seeing me!
I'm not the marriage police!
I believe more marriages have been saved with men seeing me then ever lost.
I do not want a relationship with you outside of our scheduled time- a "real" girlfriend will get jealous etc, not me!
Just let me know when you are horney and can afford to see me!
I worry also if I guy takes it off and wants to leave it in his car, are you really going to have putting it back on the first thing on your mind?
It is your ring, your fantasy, and possibly YOUR ass if you misplace it.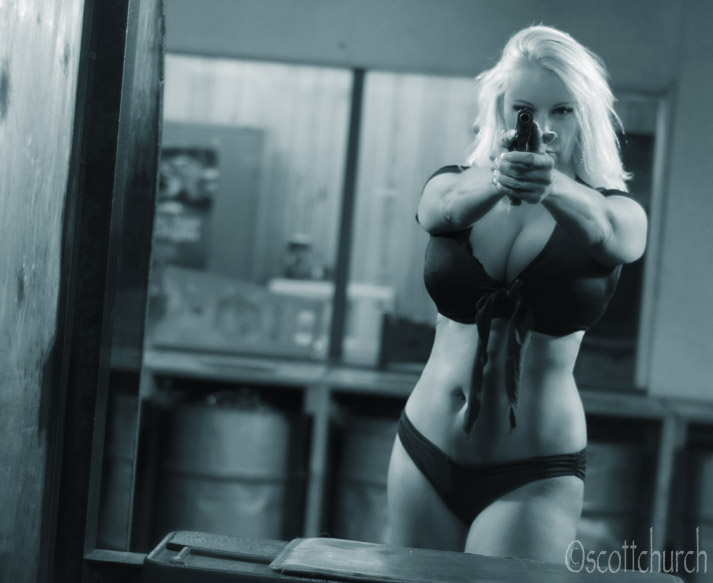 What is your real name?
What makes you think Brenda Boobies is not my real name?
A hobbyist should never ask a provider her real name.
It is just rude...
If the provider wants you to know it, she will tell you.
Everybodies name is OH GOD at the right moment!!
Why don't most providers including you see men under 40?
I do like men under 40 just not in my bed!
I am 46, I like older men in general.
I have made an exception before but really going forward I am sticking to the 40 standard for men and 35 for ladies as of 5/10/17.
Can you help me with your gift its a little high some providers negotiate do you?
FUCK NOOOOOOOOOOOOOOOOOOO!!!!
If you cannot afford my gift, you should either save up or move on.
I can't imagine any lady with a drop of class agreeing to see somebody so disrespectful as to haggle for pussy?
Absolutely rude and if a lady agrees to see you for less than her amount you might want to ask yourself why she is so hardup!!!!!!
I am an elite companion that caters to men who understands you pay for what you get.
I only see people who understand my gift is high because I am worth it #1 but #2 is I do not take lots of appointmets in a day.
When home I see ONE and one only for GFE - maybe a second visit if its just a dinner date or a fetish date.
Do you have a cancellation policy?
Yes, if you cancel within 24 hours of our date, I expect 50% of the gift within 24 hours.
I have a regular life business that does not allow me much time to screen people for a last second appointment so chances are if you cancel within a day,
I will most likely not be able to reschedule and receive that gift elsewhere.
As well, I may require you to prepay for a future date.
If you chose not to complete the fee, I will have no choice but to blacklist you so other ladies do not risk their time being wasted.
You should send the giftcard for Amazon egiftcard to Dr.BrendaBarios@SafeOffice.com
Do you offer monthly arrangements? I think I saw something saying you did but know a rule is never to discuss money, so I am unsure how to bring this up.
If we have had at least one session, please feel free to discuss any offer you may have.
How I handle arrangements are cater them to something that works for both of us equally.
I do offer a lifetime offer of you donate $2500 and then all sessions will be half off until I retire.
Do you do any bartering?
YES, if you own a Dentist office I want Lumineers or if you are a plastic surgeon - I could happily have a few things done lol!!!
Other than that no sorry at this time I do not need anything.
Do you smoke or do drugs?
No, I do not smoke anything.
I really prefer you do not while on our date.
If you must, I will happily wait away from you.
I do drink once in a while but not if I have to drive anywhere.
I am high on life so no I do not do drugs.
Smoking anything changes your mouth,,,, I love wet mouths- not dry...
PLEASE DO NOT ENGAGE IN DRUG ACTIVITIES IN FRONT OF ME, IT IS A MAJOR TURN OFF.
Do you mind if I enjoy poppers on our date?
YES, actually I do.
I am not interested in being with anybody that needs their mind altered regardless if it is considered a "drug" or not.
I am not getting any response from my screening forms.
I do run sometimes up to two weeks behind in being able to answer requests as I am an established provider with my regulars and own a regular business ontop of regular life demands.
If it has been more than two weeks without a response, it is more than likely you have done something to offend me.
I simply will not be bothered exlaining myself to somebody who probably would not understand what the problem is to begin with.
Writing something like I can only afford 30 minutes when I do not offer quickie sessions is going to get you blocked!
Writing something like you do not use condoms for sex because you have not had sex in 10 years is going to get you blocked.
Get the idea!!!!
If you do not have a certain level of common sense, I will not risk my safety for any gift.
Also my screening pages asks the questions I want answers to are marked as required like full real name, if you only put your first name- you go right to the delete button...
Are your breasts really hard like strippers?
NOOOOOOOOOOOO! My breasts are super soft.
I spent a great deal of money on these girls!
They are VERY soft.
I do not see a wishlist. Do you accept gifts?
OF course I do!!!!! You can send a gift card to Dr.BrendaBarios@SafeOffice.com
I appreciate anything you would like me to open!
I love thoughtful gifts more than lavish ( I won't reject the lavish though lol)
Electronic Gift cards to Amazon are wonderful!
Cracker Barrel, Petsmart, Petco, Home Goods, Target, Panera, and Walgreens are always used quickly!!!!
Soy candles from Pure Integrity are my favorite candles.
Your reviews seem to have gone up since you started, why is that?
The first year I was providing, I did not provide GFE so my scores were lower.
I am NOW completely GFE . please refer to my GFE definition page.
Also some lower scores might have been when I only saw the man for a Fetish session which would not allow any score over a 7 I believe.
Scores for looks - well beauty is in the eye of the beholder...
I do take better care of myself now then when I first start providing so the scores are reflective.
PLEASE DO NOT REVIEW ME without speaking to me first.
I do not wish to have certain things like my location included etc so please respect my request and talk to me first.
I see there was no reviews for a few years, what happened?
I took time off to build my "regular" business and to get married and then sadly to get divorced!
What are your hobbies?
I have two fish aquariums in my home that I just love to relax and watch nature float around!
I have lots of bird feeders set up that I enjoy watching the wildlife.
I love to cook and keep a garden going year round to use items from my garden to my plate!
I do also love to get dressed up and have a wonderful meal with great company!
I love playing, walking, grooming my dogs, but just snuggling up with them as I read is really my favorite!
I love taking bike rides to enjoy the beautiful year round wheather Florida offers.
I love guns, researching the one that will be in my collection next and of course shooting them!
I enjoy cars and hope one day to have the time and money to restore a few of my favorites!
I am a very passionate person, I enjoy so many different things but most of all, I love torturing men and making fantasy become reality!!!!
I love going to the beach and looking for seashells.
I love MMA. Going out to watch a fight is so fun for me. A dream date would be in Vegas at a big event! Want to take me!!!???
I lOVE enjoying life and meeting new people!
Am I supposed to tip you?
Nope! I will always appreciate it but it is NOT in any way expected.
If you do decide to do it, do not say anything about money.
You can say something like - oh I think you dropped this, I forgot this etc, just do not try and hand it to me - maybe just put it with my things.
The best tip is always to just book another date with me!!!
Should I review you?
PLEASE DO NOT REVIEW ME without speaking to me first.
I do not wish to have certain things like my location included etc so please respect my request and talk to me first.
What is a whitelist exactly and how do I get it?
A whitelist is a form of approval by a provider for others to see on TheEroticReview.com.
Please NEVER ask me for a whitelist.
That is for me to decide however please do make sure I know you have an account.
You do not have to review me to get a whitelist.
I will remove my whitelist from your profile if you discontinue acting like a gentleman after receiving it.
I do not see a phone number or email address, how do I contact you?
I do not list a phone as to be as discrete as possible, I handle everything by email first.
Once I do give you my phone number (if you are able to be verified) Do not ever share my number with anybody for any reason.
My email is not listed as I have a contact me page that all questions can go through- click HERE if you need to send in a question.
If your question is answered on my site, I will not answer your question- read my site before contacting me or you will come off as lazy!!!
Once I give you my number- never share it with anybody for any reason!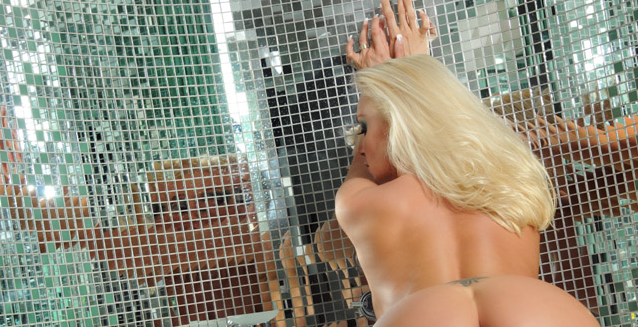 Would you go to a swingers club with me?
Yes, however I do not engage in the actual swingers part.
If you are gifting me for a certain time for us to go to the club, I will be only with you sexually for the night.
Oddly enough, I have no interest in the swingers life style.
I do enjoy going to a sex club with a date so he can check it out but once we are there do not expect me to participate other than be friendly. NOW if a really hot chick comes up to us, I might break that rule!!!
I am just not into being with two guys and not EVER going to be laying my bare ass on something somebody else might have just come on that I can't see in the dark LOL.
I am a little OCD when it comes to staying very clean!
I had a client ask me recently why I would even go if I do not like it then.
The answer is I understand how hard it is for men to feel comfortable to ask their wives or girlfriends to go but they are curious!
So if I can help a client check it out - and then he can proceed - it is great.
Honestly only ONE!!!! guy said he wanted to go back and be balls to the walls in.
It is very overwhelming but can be great if that is what you like.
I do not judge. xo
How do I know I can trust you if I prepay you?
Honestly you do not!
I love what I do and am so very blessed with good fortune because I have never ripped anybody off.
There ARE ladies who do stupid things to vunerable people, I am simply not one of them.
I did not get on the top 10 list on TheEroticReview.com for Orlando by ever doing something stupid, disrespectful, or cheating a client out of his money or not providing promised services.
I will discuss the specifics of the deposit or prepaid session with you once you are past screening.
I do not keep a deposit if I cancel the date unless I am cancelling because you have become rude.
In the event I have an emergency, I will return your money the way you paid, rechedule, thankfully I have never had to cancel but if I do, I will make sure to make things right.
I have kept somebodies money after they cancelled on me twice... most ladies will keep it even after once - but if I can rebook the time, I will credit you, however if I cannot, I will have to keep it.
To return to my home page click here
To view my Twitter page- click here!